Meeting Space in Dover, DE
A successful business event requires a few things for it to run smooth and seamless from start to finish, and one of the most important things is a versatile meeting room to make all of it happen! Our 480 square feet of meeting space in Dover, DE is large and flexible enough to host any type of corporate event for up to 60 people.
Book our meeting space using the form below!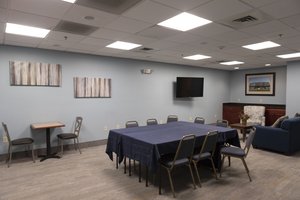 The Perfect Space
Our friendly and helpful staff are always on site for assistance to help make sure your important event goes perfect and worry-free. Mainstay Suites Dover has all the amenities you need for your event, including free Wi-Fi, a speaker phone, teleconference services, and even a separate 24-hour business center for any last-minute touches you need to make before the event!
Meeting Space Rates: $50 for under 3 hours, $100 for over 3 hours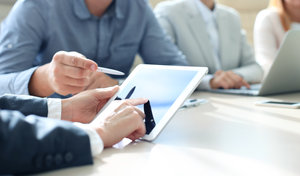 Close to All the Businesses
Enjoy your stay at our hotel in Dover, DE that's close to a variety of local businesses and offices! Sleep comfortably in one of our spacious lodgings, fit in a quick workout at our fitness center, and eat a full, hot breakfast before starting your busy day. Some of the nearby business in the Dover area include:
Delaware State University
Wesley College
Department of Labor Delaware
DE Department of Transportation
Dover Air Force Base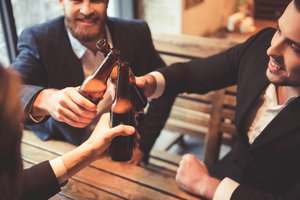 Time for a Break
Need a mid-break during your event? Or maybe the event is all done and everyone is ready to relax and unwind with some leisure activities? You and your guests will appreciate our convenient location that's close to a variety of dining spots for you and your team to grab some lunch or celebrate over drinks!
Our hotel is also close to many fun, exciting attractions, like the Delaware Turf Sport Complex, the Maple Dale Country Club and Golf, Dover Air Force Base, or tax-free shopping at the Dover Mall and other malls nearby.
Impress your colleagues and run the perfect event at our meeting space in Dover, DE when you book your stay with us!