Hotel near DE Turf Sports Complex
Searching for hotels near Delaware Turf Sports Complex? The Mainstay Suites Dover—where we offer all the welcome amenities you need for either a long-term stay or a short business trip—is just a short drive from the sports complex! The 84-acre Delaware Turf Sports Complex is a state-of-the-art multi-purpose sports facility that houses 12 synthetic turf and two natural grass fields for a variety of outdoor sports, such as soccer, lacrosse, rugby, and ultimate Frisbee! Get some of the most flexible and affordable rates in the Delaware area and book one of our spacious and fully-furnished guest suites.
If you're in Dover with your sports team for a tournament, host your whole group by booking a group room block at our hotel near DE Turf Sports Complex!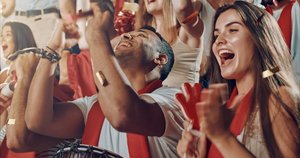 Sports Galore!
The Delaware Turf Sports Complex is the state's largest and only all-turf sports facility! The modern complex is your one-stop destination for everything sports—field hockey, soccer, rugby, football, and other sports year-round, no matter the weather condition. Here are some of the exciting activities you can find happening at the Delaware Turf Sports Complex:
Year-Round Sport Tournaments – Turkey Bowl flag football event, "Little Brother of War" lacrosse tournament, "Kickball Fundraiser for The Kids," and seasonal soccer tournaments.
Youth Programs - Fall Recreational Soccer League, Soccer Institutional Clinic, Mini Kickers Soccer, East Coast Rugby Club, and Lacrosse Instructional Clinics.
Sport Leagues – Seasonal league sign-up for soccer, field hockey, and lacrosse.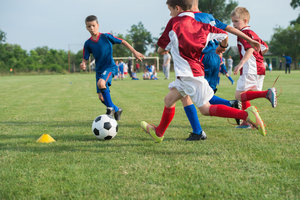 How to Get There
Want to get in on the action and join a tournament or just sit back and watch an intense game of lacrosse? Our hotel near Delaware Turf Sports Complex is a perfect spot for an easy drive to the modern sports facility, while also having many other things to do and places to dine close by or on the way! Follow these driving directions to get to the Delaware Turf Sports Complex, fast and easy:
Turn left onto S Bay Road and exit from DE-1 S/Bay Road. Take Milforn Neck Road until you reach Delaware Turf Sports.

Book your stay at our hotel near DE Turf Sports Complex and plan a fun, action-filled day at the state-of-the-art sport facility!